In Secure Webhosting, user can easily move their websites from another provider to Tenten by using Auto Upload.
Step 1 : On Menu Bar, choose Auto Upload.
If your website is wordpress website, please choose Wordpress Auto upload. If your website made by other source code, use Source code Upload and Database Upload.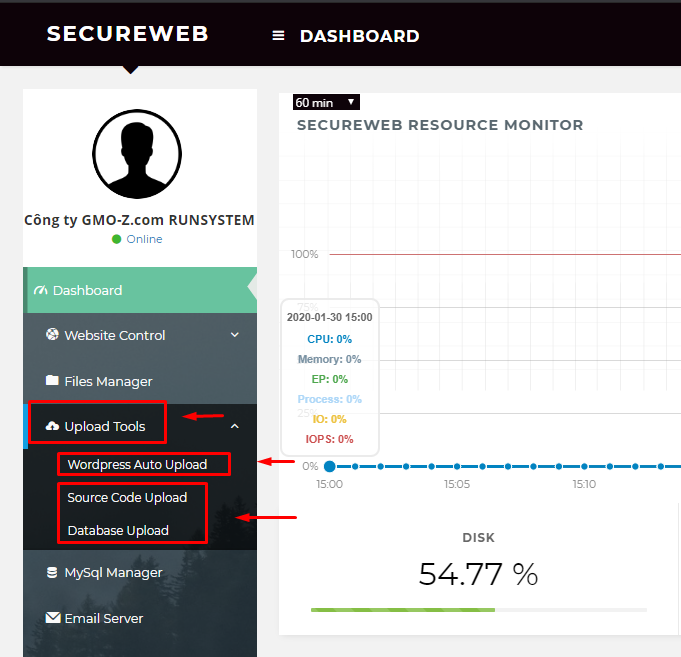 Step 2 : Choose a website you want to upload in the list and click Continue.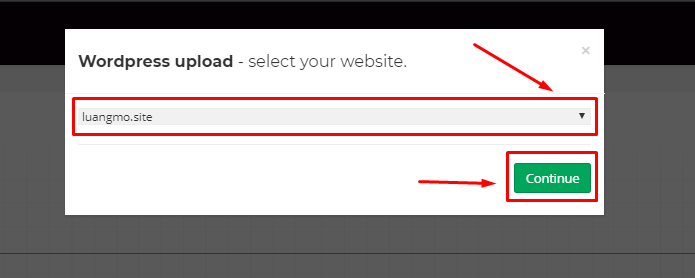 Step 3 : Upload your data and then click Execute.
There are two ways to upload : drag your files from their folders to "Click to select or drop file here" zone or click to it so you can choose the destination file/folder in your PC.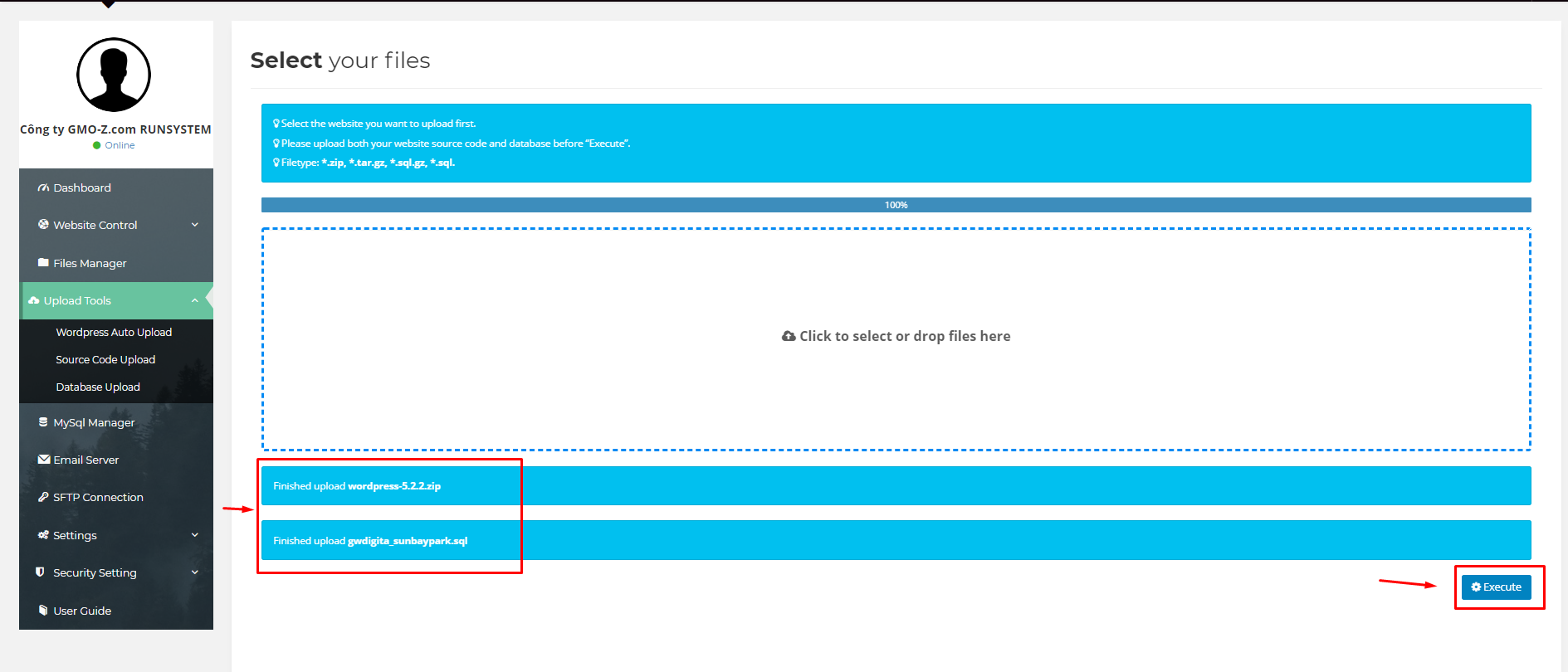 After executed, system will automatically place your data in the right spot in Secure Webhosting.
Done !