There are few steps to setup your email with outlook 2013/2016 :
Step 1 : login to outlook > click to File.
Step 2 : Click to Add Account.
Step 3 : We choose Manually configure.... in Add New Account
Step 4 : Click to POP or IMAP in Choose service
Fillout your email information, please type kusamailer.tenten.cloud in Incoming Mail server / Outgoing Mail server.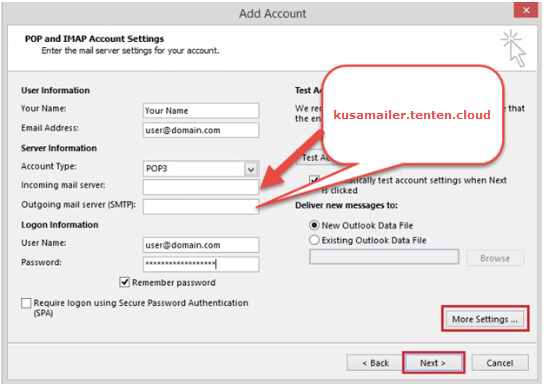 Next, go to advances , outgoing server > click to My outgoing server (SMTP) requires authentication.
In advanced tab,with incomming and outgoing server, you choose 995/465 for POP3 and 993/465 for IMAP . Type of encrypted connection is SSL.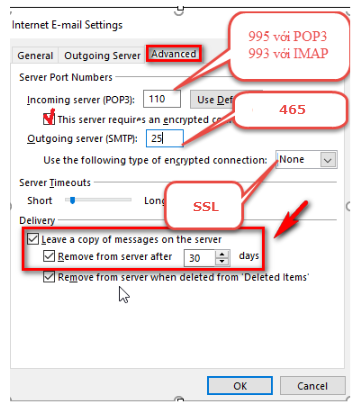 That all, you click Ok and test your connection. After successful, you are ready to use your email in Secure webhosting..