Please follow the bellowing instruction to manage the registered domain name:
+ Step 1: Login the service management tool we provide: https://id.tenten.vn with your id and password
+ Step 2: Click menu "Service Management" -> Choose "Domain" -> Click Wheel icon of "Action", select function you want to set up such as: Renew, DNS update, Change password to login DNS configuration page, ... (See picture below)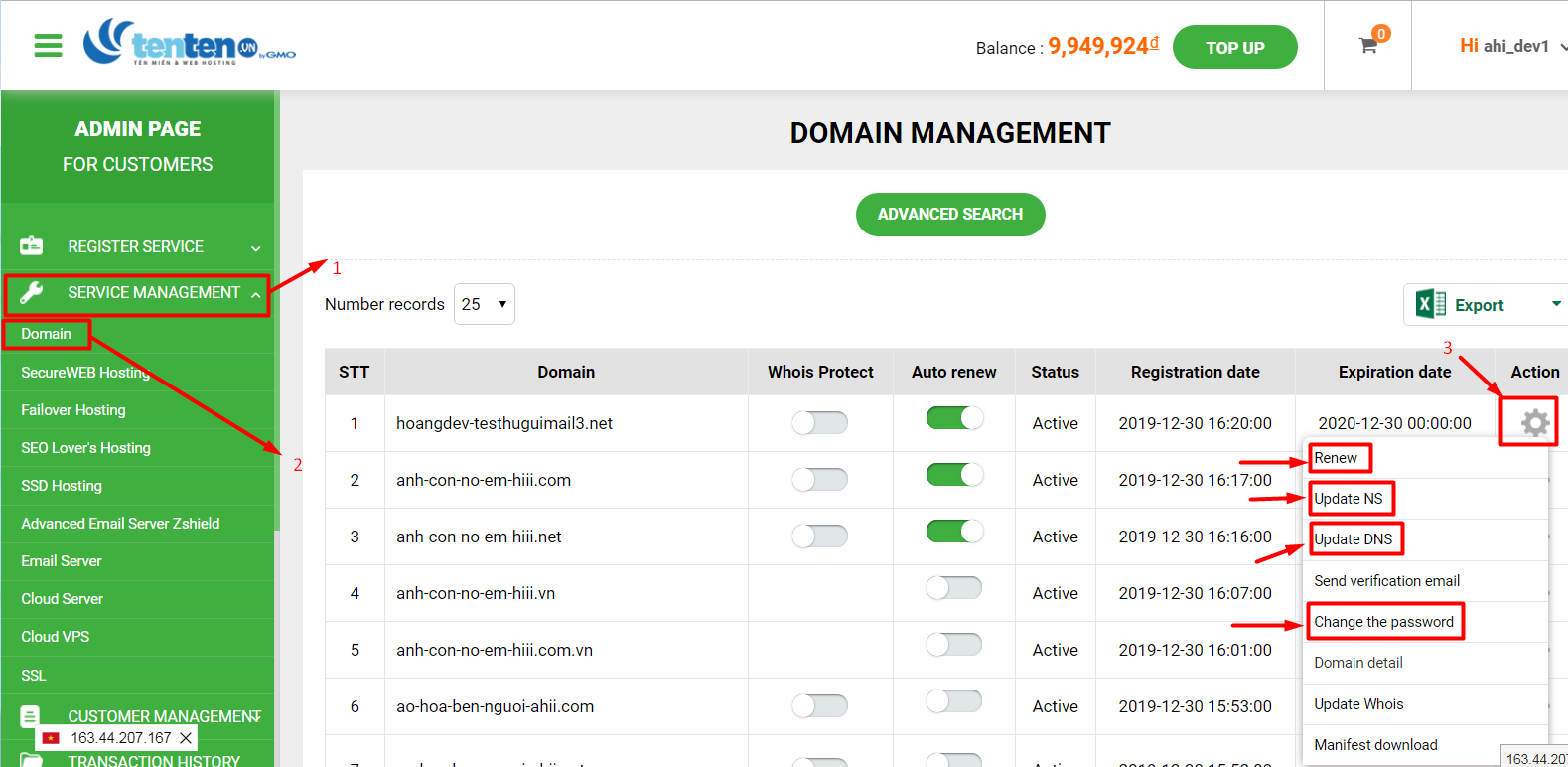 If you want to hide or unhide whois of the domain. You select the icon as the image to change.
* Please note that due to VNNIC registry policy, it is impossible to hide the information of the owner of the domain name.

- Note: If you need any support, please contact us at info@tenten.vn (on our working hours GMT +7 Monday to Friday), or to kythuat@tenten.vn (24/07).
Thank you!