Please follow the bellowing instruction to configure DNS records for the registered domain name:
+ Step 1: Login the service management tool we provide: https://id.tenten.vn with your id and password
+ Step 2: Click menu "Service Management" -> Choose "Domain" -> At the domain name you want to configure, click "Wheel Icon" of "Action" -> Click "Update DNS"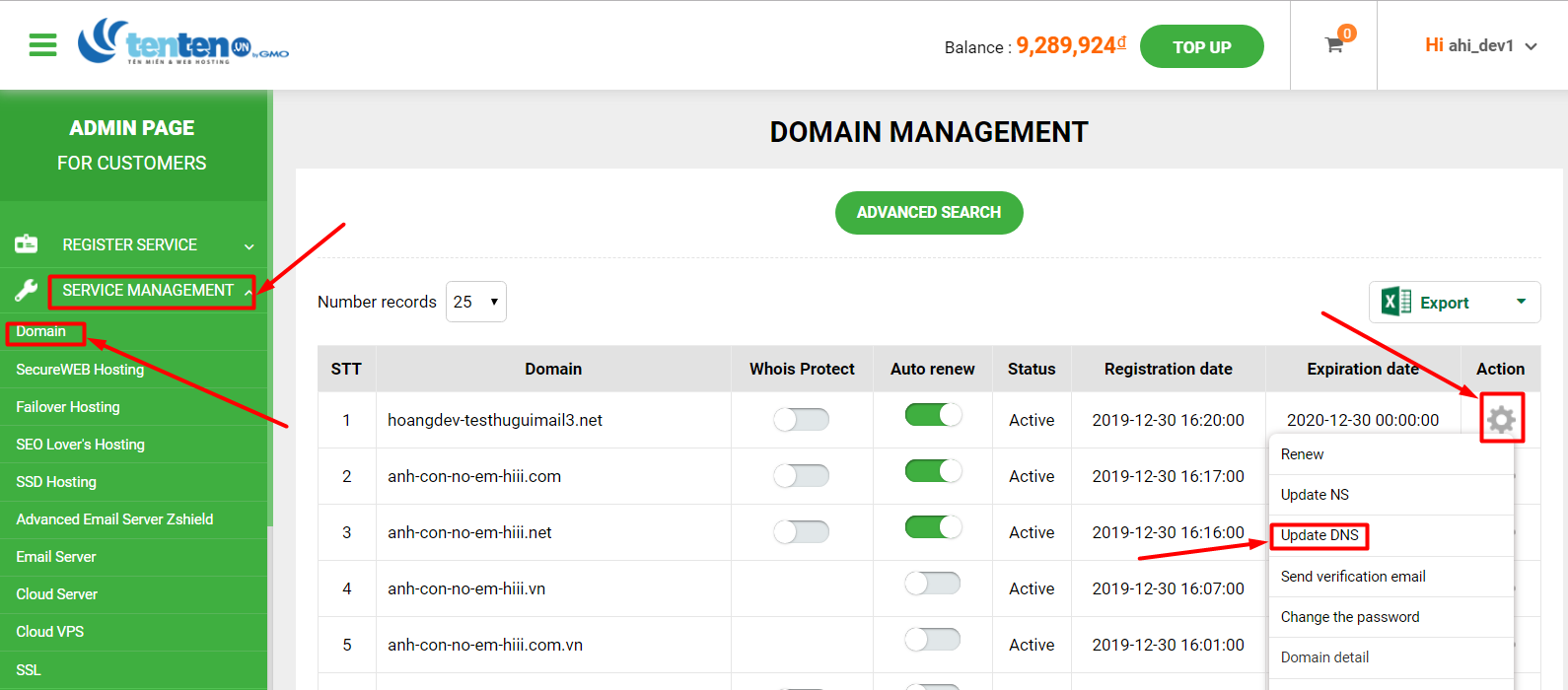 + Step 3: It will redirect to The DNS configuration page as the bellowing picture. Please configure DNS record as the bellowing instruction.
- Note: If you need any support, please contact us at info@tenten.vn (on our working hours GMT +7 Monday to Friday), or to kythuat@tenten.vn (24/07).